今天的灵感手抄本有些特殊。
并不讨论是谁说出这些触及心底的金句名言,而是将目光投向让它们流传得更广的翻译大家。昨天,著名翻译家许渊冲先生在北京的家中安然离世。被誉为"诗译英法唯一人"的许渊冲先生,早年毕业于西南联大外文系,并于1944年考入清华大学研究院外国文学研究所,从事翻译工作六十余年。曾翻译过《诗经》、《楚辞》、《李白诗选》、《西厢记》、《红与黑》、《包法利夫人》、《追忆似水年华》等中外名著,并成为首获国际翻译界最高奖"北极光"的亚洲翻译家。
翻译是一门高深的学问,做一名好的翻译需要熟悉不同的语言与文化,并在恰当的时候判断是用意译还是直译来诠释文本的含义。而许渊冲先生的翻译在做到了"信"与"达"的同时,也不断地向"雅"靠拢。许渊冲先生在翻译时,特别是翻译诗词时,充分考虑到了诗词的音律美与结构美,让西方世界知晓了中国古典文学的美。
许渊冲先生千古,谨以此辑灵感手抄本纪念这位翻译大家。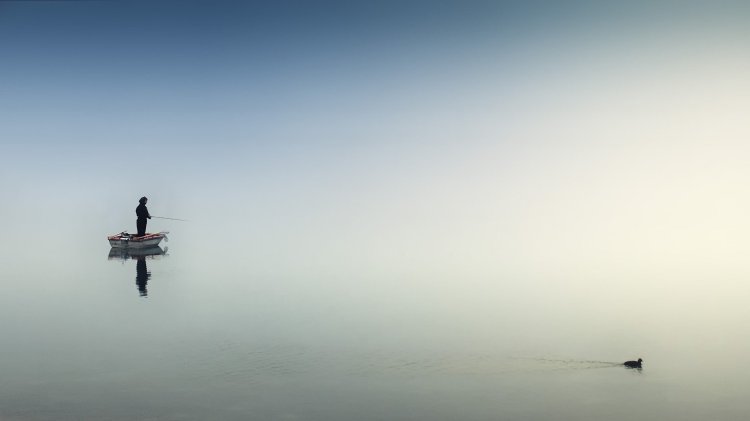 千山鸟飞绝,万径人踪灭。孤舟蓑笠翁,独钓寒江雪。
From hill to hill no bird in flight; From path to path no man in sight.
A lonely fisherman afloat, Is fishing snow in a lonely boat.
——柳宗元《江雪》
寻寻觅觅,冷冷清清,凄凄惨惨戚戚。乍暖还寒时候,最难将息。三杯两盏淡酒,怎敌他晚来风急?雁过也,正伤心,却是旧时相识。
满地黄花堆积,憔悴损,如今有谁堪摘?守着窗儿独自,怎生得黑!梧桐更兼细雨,到黄昏、点点滴滴。
这次第,怎一个愁字了得!
I look for what I miss; I know not what it is. I feel so sad, so drear, So lonely, without cheer. How hard is it to keep me fit?In this lingering cold! Hardly warmed up, By cup on cup of wine so dry, O how could I endure at dusk the drift of wind so swift?
It breaks my heart, alas! To see the wild geese pass, For they are my acquaintances of old. The ground is covered with yellow flowers, faded and fallen in showers. Who will pick them up now? Sitting alone at the window, how could I but quicken. The pace of darkness that won't thicken? On the plane's broad leaves a fine rain drizzles as twilight grizzles. O what can I do with a grief beyond belief?
——李清照《声声慢》
飒爽英姿五尺枪,曙光初照演兵场。中华儿女多奇志,不爱红装爱武装。
So bright and brave, with rifles five feet long, At early dawn they shine on drilling place.
Most Chinese daughters have desire so strong, To face the powder and not to powder the face.
——毛泽东《七绝•为女民兵题照》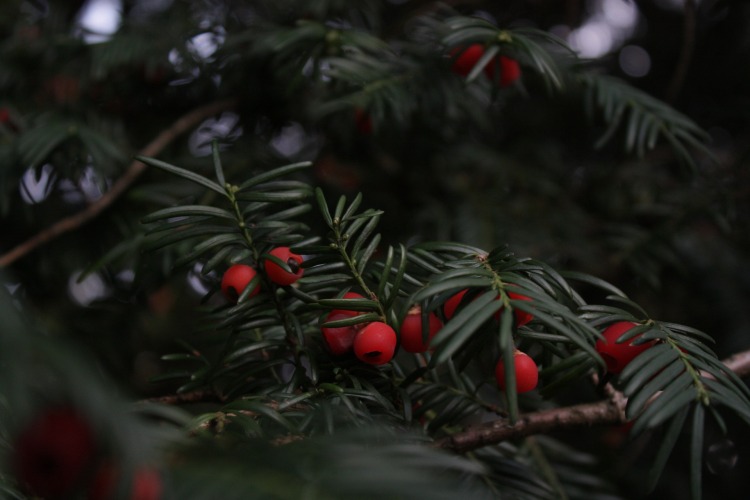 红豆生南国,春来发几枝。愿君多采撷,此物最相思。
The red beans grow in southern land. How many loads in spring the trees?
Gather them till full is your hand; They would revive fond memories.
——王维《红豆》
风急天高猿啸哀,渚清沙白鸟飞回。无边落木萧萧下,不尽长江滚滚来。万里悲秋常作客,百年多病独登台。艰难苦恨繁霜鬓,潦倒新停浊酒杯。
The wind so swift, the sky so wide, apes wail and cry;
Water so clear, and beach so white, birds wheel and fly.
The boundless forest sheds its leaves shower by shower;
The endless river rolls its waves hour after hour, A thousand miles from home, I'm grieved at autumn's plight;
I'll now and then for years, alone I'm on this height, Living in times so hard, at frosted hair I pine; Cast down by poverty, I have to give up wine.
——杜甫《登高》
庭院深深深几许,杨柳堆烟,帘幕无重数。玉勒雕鞍游冶处,楼高不见章台路。
雨横风狂三月暮,门掩黄昏,无计留春住。泪眼问花花不语,乱红飞过秋千去。
Deep, deep the courtyard where he is, so deep. It's veiled by smokelike willows heap on the heap. By curtain on curtain and screen on the screen. Leaving his saddle and bridle, there he has been Merry-making. From my tower, his trace can't be seen.
The third moon now, the wind and rain are raging late; At dusk, I bar the gate, But I can't bar in spring. My tearful eyes ask flowers, but they fail to bring an answer, I see red blooms over the swing.
——欧阳修《蝶恋花·庭院深深深几许》
生当作人杰,死亦为鬼雄。至今思项羽,不肯过江东。
Be the man of men while you're alive, Be the soul of souls e'en if you're dead!
Think of Xiang Yu who'd not survive, His men whose blood for him was shed!
——李清照《夏日绝句》
白日依山尽,黄河入海流。欲穷千里目,更上一层楼。
The sun along with the mountain bows; The Yellow River seawards flows.
If you'll enjoy a grander sight, You'd climb up to a greater height.
——王之涣《登鹳雀楼》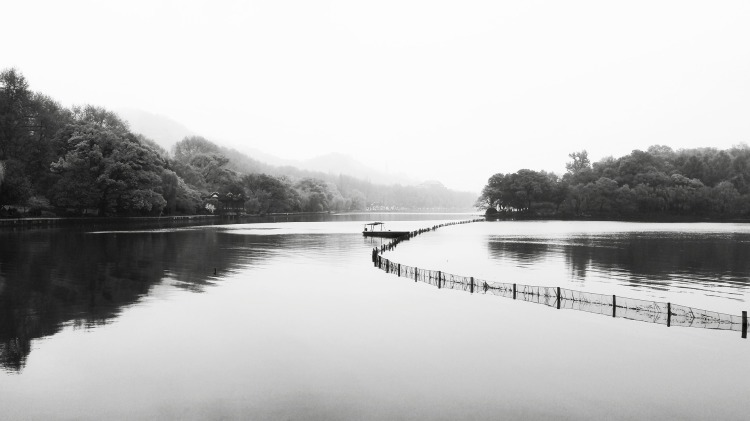 清明时节雨纷纷,路上行人欲断魂。借问酒家何处有?牧童遥指杏花村。
A drizzling rain falls like tears on the Mourning Day; The mourner's heart is going to break on his way.
Where can a wineshop be found to drown his sad hours? A cowherd points to a cot 'mid apricot flowers.
——杜牧《清明》
枯藤老树昏鸦,小桥流水人家,古道西风瘦马。
夕阳西下,断肠人在天涯。
Over old trees wreathed with rotten vines fly evening crows; Under a small bridge near a cottage a stream flows; On ancient road in the west wind a lean horse goes.
Westward declines the sun;
Far, far from home is the heartbroken one.
——马致远《天净沙·秋思》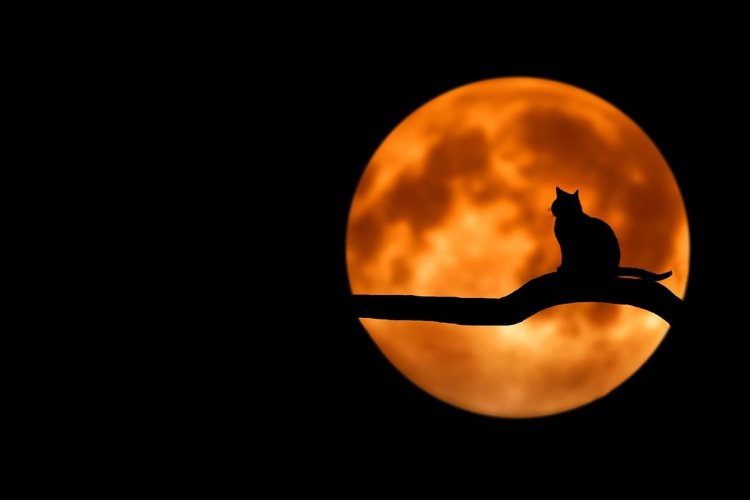 花间一壶酒,独酌无相亲。举杯邀明月,对影成三人。月既不解饮,影徒随我身。暂伴月将影,行乐须及春。我歌月徘徊,我舞影凌乱。醒时同交欢,醉后各分散。永结无情游,相期邈云汉。
Amid the flowers, from a pot of wine. I drink alone beneath the bright moonshine.
I raise my cup to invite the Moon who blends... Her light with my Shadow and we're three friends.
The Moon does not know how to drink her share; In vain my Shadow follows me here and there.
Together with them for the time I stay, And make merry before spring's spent away.
I sing and the Moon lingers to hear my song; My shadow's a mess while I dance along.
Sober, we three remain cheerful and gay; Drunken, we part and each may go his way.
Our friendship will outshine all earthly love, Next time we'll meet beyond the stars above.
——李白《月下独酌》
剑外忽传收蓟北,初闻涕泪满衣裳。却看妻子愁何在,漫卷诗书喜欲狂。白日放歌须纵酒,青春作伴好还乡。即从巴峡穿巫峡,便下襄阳向洛阳。
It's said the Northern Gate is recaptured of late; When the news reach my ears, my gown is wet with tears.
Starting at my wife's face, of grief I find no trace; Rolling up my verse books, my joy like madness looks.
Though I am white-haired, still I'd sing and drink my fill. With verdure spring's aglow, it's time we homeward go.
We shall sail all the way through Three Gorges in a day. Going down to Xiangyang, we'll come up to Luoyang.
——杜甫《闻官军收河南河北》
床前明月光,疑是地上霜。举头望明月,低头思故乡。
abed, I see a silver light; I wonder if it's frost around.
Looking up, I find the moon bright; Bowing, in homesickness I'm drowned.
——李白《静夜思》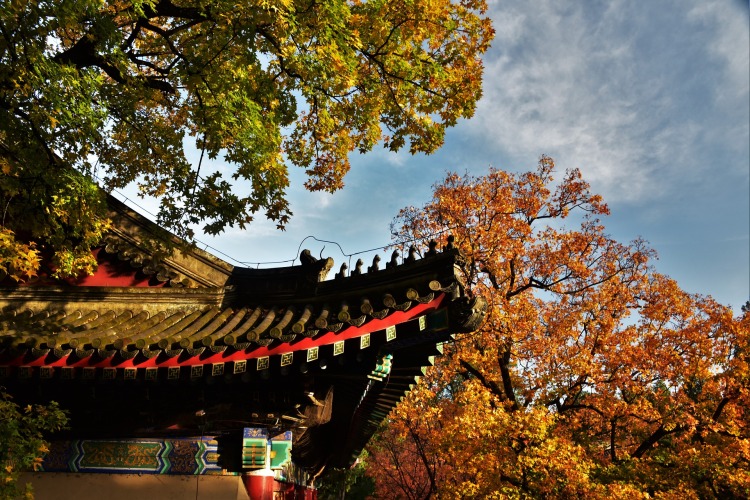 新妆宜面下朱楼,深锁春光一院愁。行到中庭数花朵,蜻蜓飞上玉搔头。
In gala robe she comes down from her chamber. Into her courtyard, enclosure of spring. When she tries from the center to count the flowers, On her hairpin of jade a dragonfly poises.
——刘禹锡《春词》
燕草如碧丝,秦桑低绿枝。当君怀归日,是妾断肠时。春风不相识,何事入罗帏?
Your grasses up north are as blue as jade, Our mulberries here curve green-threaded branches;
And at last, you think of returning home, now when my heart is almost broken.
O breeze of the spring, since I dare not know you, Why part the silk curtains by my bed?
——李白《春思》
曾经沧海难为水,除却巫山不是云。取次花丛懒回顾,半缘修道半缘君。
No water's enough when you have crossed the sea;No cloud is beautiful but that which crowns the peak.
I pass by flowers that fail to attract poor me Half for your sake and the half for Taoism I seek.
——元稹《离思》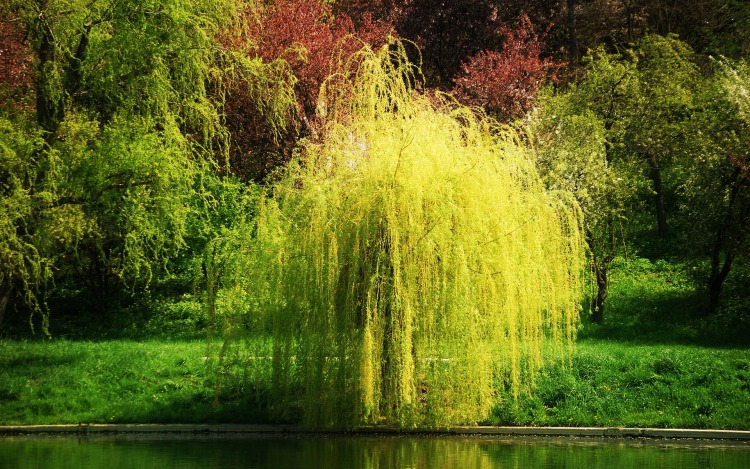 昔我往矣,杨柳依依。今我来思,雨雪霏霏。行道迟迟,载渴载饥。我心伤悲,莫知我哀。
When I left here, Willows shed tear. Now I come back, On snowy track. Long, long the way, Hard, hard the day. My grief o'er flows. Who knows? Who knows!
——《诗经·小雅·采薇》
---
有哪句翻译在你心中可称"信达雅",欢迎各位在评论区与我分享。